Stage 2 Explore Further
Lesson 13/21
Alumni Interviews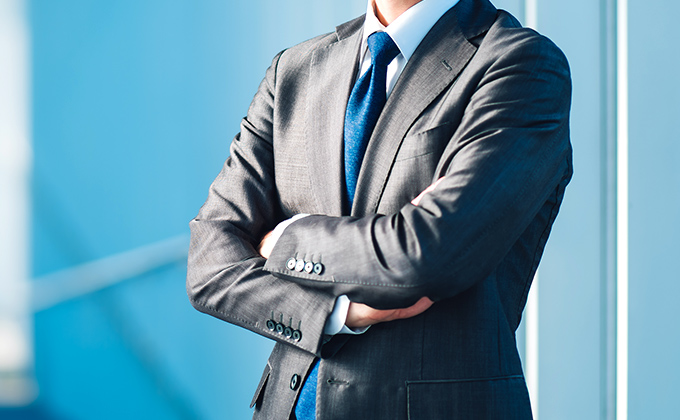 Since our founding in 1874, over 200,000 Rikkyo graduates have entered society, playing active roles in diverse fields in Japan and all over the world. Rikkyo's global alumni network is here for you.
Learning is not limited to the classroom
2015 B.A. in Politics
Deloitte Tohmatsu Consulting LLC, Marketing & Customer Experience Unit
Reason for Studying in Japan at Rikkyo University
I have always wanted to try living abroad, away from my home country – therefore I chose to study in Japan. I feel that it is a good way to find your true self when you live in an environment that has a different culture from what you are used to. I decided to study at Rikkyo University, because the famous Korean poet, Yun Dongju, studied at Rikkyo.
My Student Life at Rikkyo
When I was a student at Rikkyo, I studied Law and Political Science. I remember studying hate speech under the guidance of Professor Chiharu Takenaka, who specializes in international politics. It was a memorable experience for me, because in 2014, when I was a fourth-year student, there was a lot of discussion regarding hate speech that occurred in some locations in Japan at the time. Through fieldwork, I realized that there were Japanese people on both sides of the argument, and I was heartened by the debate.
I am very conscious of the fact that learning is not limited to the classroom. Therefore, other than the lectures and classroom activities, I also participated in the YKRF Leadership Forum, one of Rikkyo University's extracurricular programs, where I had the opportunity to exchange ideas with students from Japan, China, and South Korea. I also completed internships at a Southeast Asian social enterprise and at a Japanese NGO (Non-Governmental Organization) that supported refugees, where I participated in various activities. Through these life experiences outside of the classroom, I was able to deepen my understanding and appreciation of the lessons taught in the classroom.
My Current Occupation
At my current job, I provide management consulting services to companies in the marketing domain all over the world. We analyze the needs and issues in society today, and we help companies embody the solutions to these issues as either "products" or "services", so that the "value" of their products and services can be better conveyed to the target users in corporate marketing activities.
I chose my current profession because I wanted to deepen my understanding of capitalism, based on my learning experiences as a student. However, at Rikkyo University, by specializing in law and politics, I was also able to better understand the fundamentals of Japanese society, and this understanding of how Japan's society works has helped me tremendously in my career.
Message to Prospective Students
Regardless of what your goals or dreams are, Rikkyo University has a way to guide you and help you achieve them. There is no need to hesitate. Take a small step and open the door to your own bright future. Rikkyo University will welcome you with open arms.
A deeper understanding of our globalized world is important when doing international business.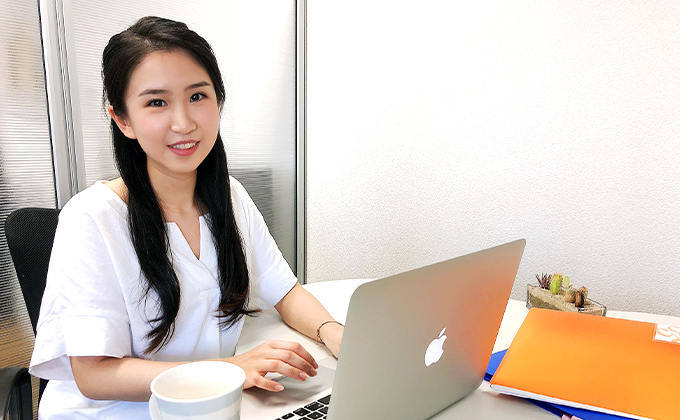 2017 B.A. in Intercultural Communication
K&A Co., Ltd., Department of Merchandising, Associate Foreign Trade Representative
Reason for Studying in Japan at Rikkyo University
I was very interested in Japanese and wanted to learn more about the unique culture of Japan. I wanted to study at Rikkyo University because it provides a lot of compact, interesting, and globalized academic programs.
My Student Life at Rikkyo
My major of study was intercultural communication. I learned about global understanding, cross culture issues, and languages. Besides doing research on different cultures, I also learned to put the knowledge to practical use. All of this knowledge is very helpful now especially when I am working in a multicultural environment.
I worked hard on my student exchange program during my second year at Rikkyo University. I studied at the language school affiliated with University of Leipzig in Germany (interDaF e. V. am Herder-Institut der Universität Leipzig) for a semester for a language learning program. Besides learning, I also met many friends from the other countries and made a lot of lifelong memories with them. The exchange program widened my horizon. It was amazing and unforgettable.
My Current Occupation
I produce original designed merchandise and import them from foreign suppliers like China and the USA for a music entertainment company in Tokyo. I am also in charge of product development. I personally enjoy rock music, and I always wanted to work in the field of international business. So, my current job has fulfilled both of my interests above, as it is in the music entertainment industry and I am in charge of importing merchandise from foreign countries.
I know that the knowledge and experience I gained at Rikkyo University has and will be very useful in my career because I am basically trading with foreign suppliers. Global understanding is very important in foreign trade. It reminds me to always practice proper business etiquette, ensuring me to remain professional with whomever I interact.
My career goal is to develop more interesting and useful merchandise not only for the entertainment industry, but also for public use.
Message to Prospective Students
Never give up on your dreams and keep challenging yourself to your limit. There are plenty of goals ahead waiting for you to achieve. The time in Rikkyo will be wonderful!
Back to Explore Further