Stage 2 Explore Further
Lesson 21/21
Campuses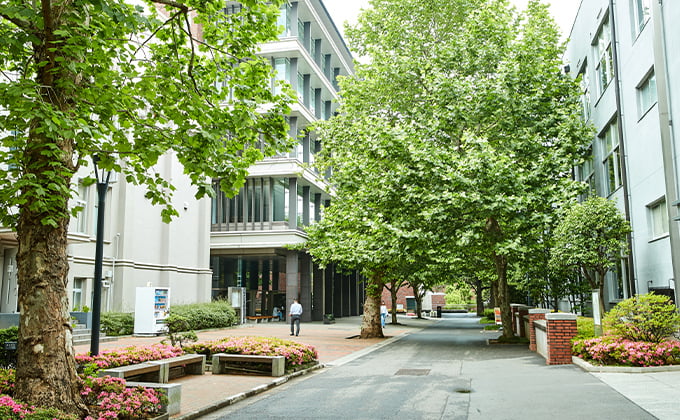 Rikkyo University has two beautiful campuses, one in Ikebukuro, Tokyo, and another in Niiza, Saitama.
Ikebukuro Campus
Ikebukuro Campus is always filled with students, offering a cheerful and lively atmosphere populated by trees and flowers amid one of Tokyo's major commercial districts, Ikebukuro. Rikkyo's Ikebukuro Campus is well-known for its beautiful harmony of traditional and modern buildings. All the classes for the undergraduate programs offered in English are held on the Ikebukuro Campus.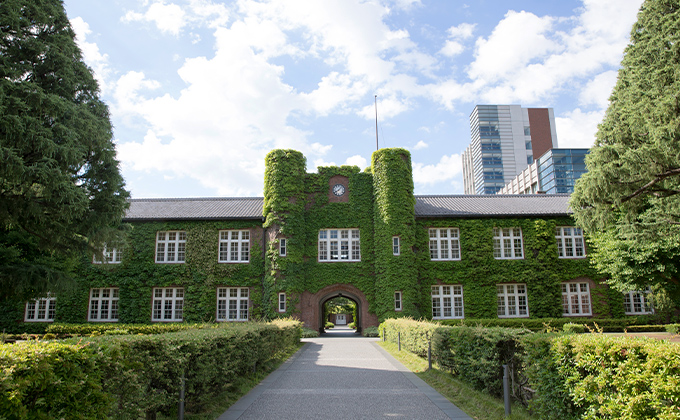 This iconic red-brick building, entwined over the years with vines, was constructed in 1919. The Main Building was designated by the Tokyo Metropolitan Government as a historical building in Tokyo. Large classes as well as small classes have been conducted in this building continuously for over a century.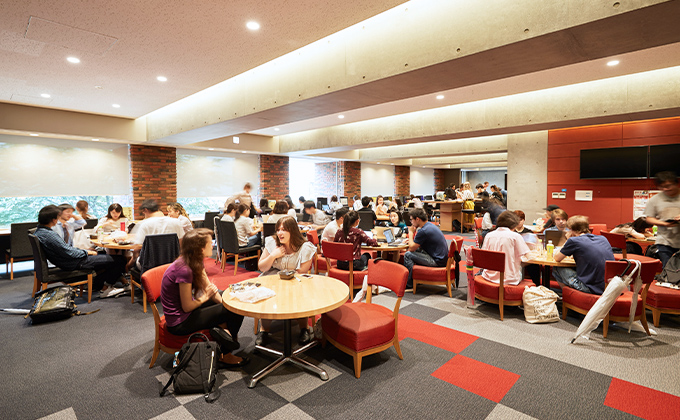 McKim Hall was named after an American missionary and former Chancellor of Rikkyo University, John McKim. This modern building is particularly popular with international students because it houses the International Office, the Center for Japanese Language Education (CJLE), the Global Lounge, and the Prayer Room as well as administrative offices of some Colleges.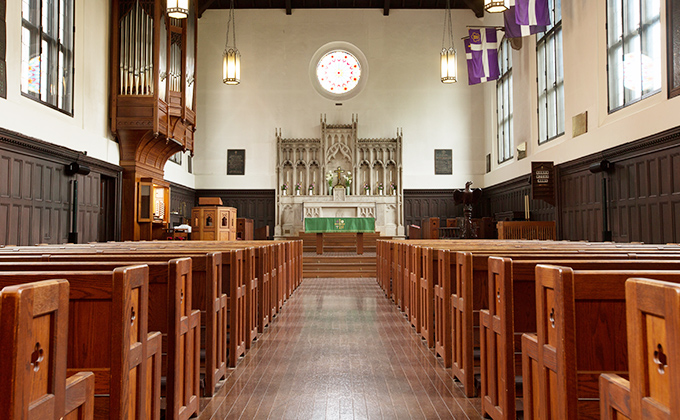 The All Saints Chapel hosts daily worship services, school anniversary events, Christmas services, and other official ceremonies.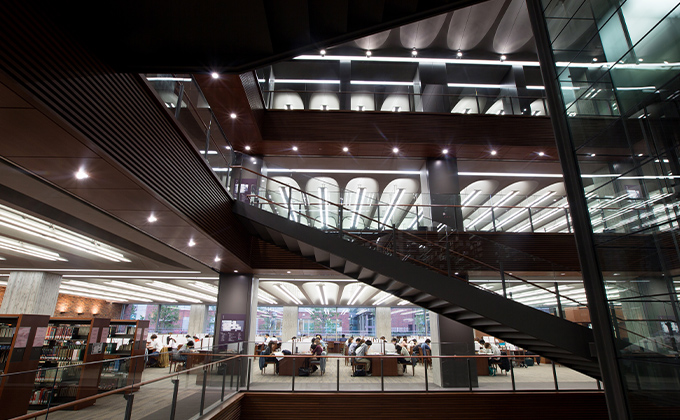 Ikebukuro Library is one of the largest and most well-used university libraries in Japan, boasting two million volumes of publications and a seating capacity for over 1,500 people. Other than ample space for study, it also provides private rooms for students to engage in group studies or for students to have some refreshments.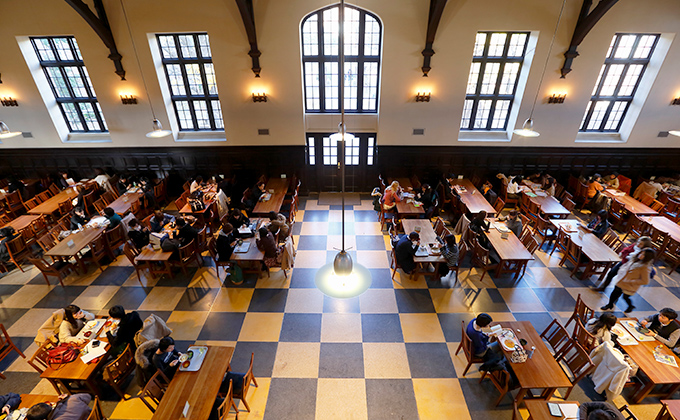 With a traditional brick exterior, high ceilings, black wood beams and stucco walls, the Main Dining Hall is one of the most charming buildings on the Ikebukuro Campus. There are five more cafeterias on the Ikebukuro Campus as well.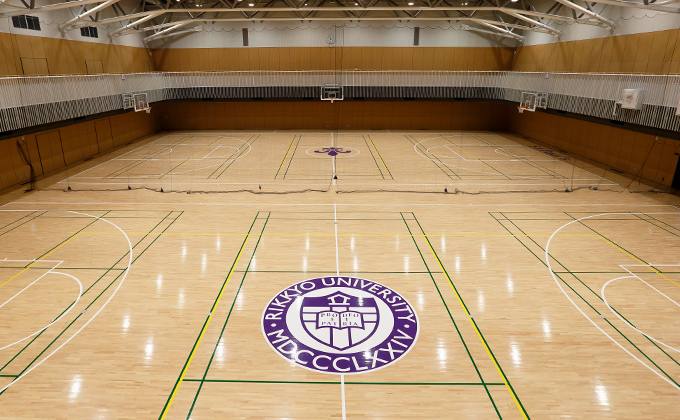 The Paul Rusch Athletics Center, named after Anglican missionary and educator Paul Rusch, is the general gymnasium on Ikebukuro Campus. It has a 50-meter Olympic-sized swimming pool, rooftop tennis and futsal courts, multipurpose fitness rooms, and a running track. Students can use these facilities for free.
The Prayer Room is a unit-type prayer room that combines the Japanese sense of hospitality with Japanese spatial design. It's a multi-faith prayer room that can be used by anyone, regardless of their religion.
Niiza Campus
Niiza Campus, established in 1990, is located in Niiza, Saitama Prefecture, just about 20 minutes north of Ikebukuro by train. It boasts rich greenery and an open atmosphere, with classrooms and laboratories containing state-of-the-art equipment, a spacious sporting facility, and the Niiza library.
Niiza Library offers a collection of 260,000 books and documents, specializing in tourism, community and human services, psychology, body expression, and cinematic arts. It is equipped with multi-purpose rooms to facilitate active learning among students.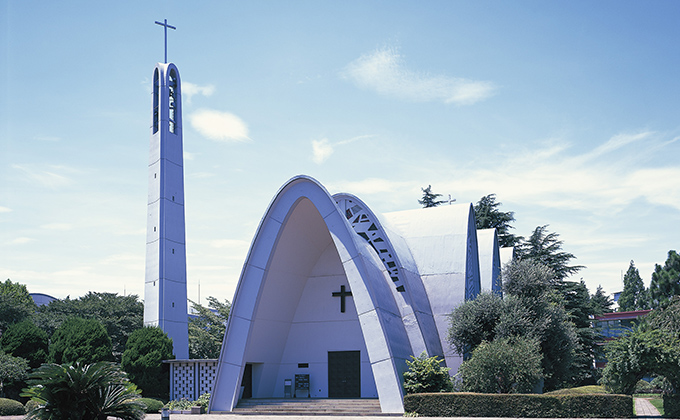 The Rikkyo St. Paul's Chapel on Niiza Campus is specially designed with unique and beautiful arches which makes both the interior and exterior of the building attractive. The bell tower beside the chapel tolls to signal the beginning of worship services.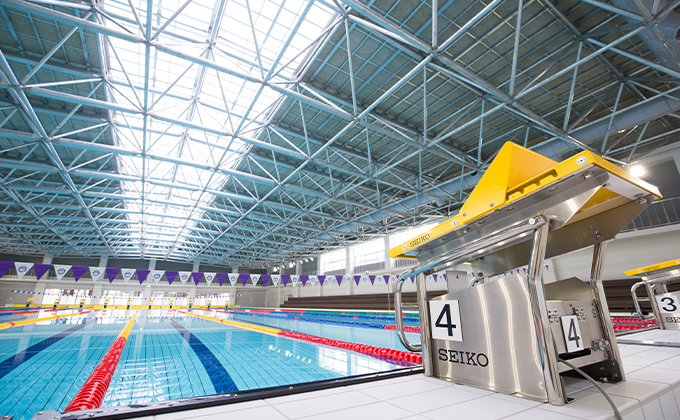 St.Paul's Aquatic Center features an indoor heated Olympic-sized swimming pool.
Among the dining choices on the Niiza Campus, the bright, clean dining hall with glass windows is spacious with seating for 670 seats and an open outside terrace. The set menu offers reasonable and delectable selections. Niiza also has a restaurant on campus that serves halal menu items.
Back to Explore Further