Stage 2 Explore Further
Lesson 12/21
Career Support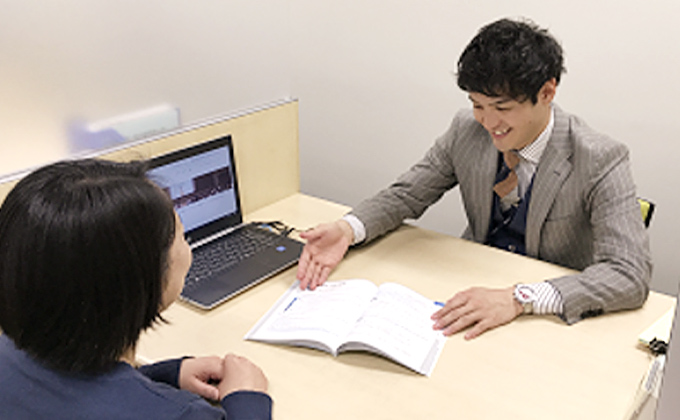 Rikkyo University provides a wealth of career support to help you decide the career path that suits you best.
Career Support Over Four Years
At Rikkyo, we believe it is important to start preparing and thinking about the future from the first year. This will give you ample time to consider different career paths and how we can work together to ensure the best way forward for you.
Rikkyo University's Two-Pronged Approach to Career Support: The Career Center and the College
At Rikkyo University, the Career Center supports your career and employment concerns through programs and the distribution of material relevant to your academic year and emerging interests. Each College also provides more subject-specific support that will help you with your career aspirations.
Career Center Support
Career Seminars and Events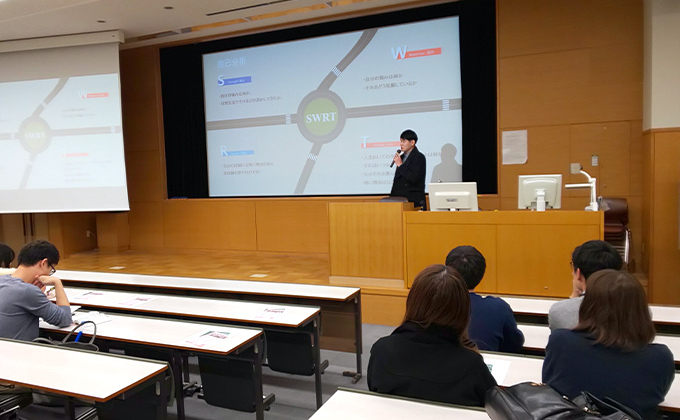 The Career Center organizes events and seminars to help you prepare for your future career. Examples include:
Career Guidance Seminars for International Students

Job hunting is quite different in Japan as compared to other nations. Therefore, to understand the flow of the job hunting process, seminars for international students are conducted regularly. You will learn how the interview process works for the major companies in Japan and about the Employment Visa process.

Career Fair for International Students

Some companies are invited (together with other partner universities) to make presentations and conduct panel discussions for international students. In these sessions, you can cultivate a better understanding about these companies, comprehend the expectations that the companies have for new recruits, and ask questions directly to the company recruiting staff.
Individual Career Consultation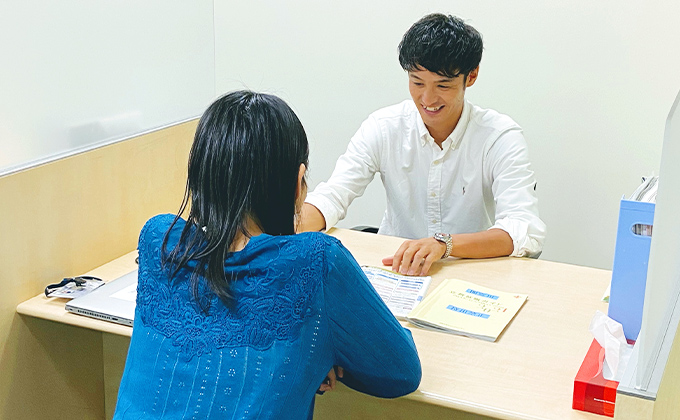 Students can request an individual career consultation regardless of their year at Rikkyo. Whenever you have any questions regarding job-hunting activities, you can go to the Career Center and speak with a career counselor, who will help you through any concerns you might have.
Career Center Internships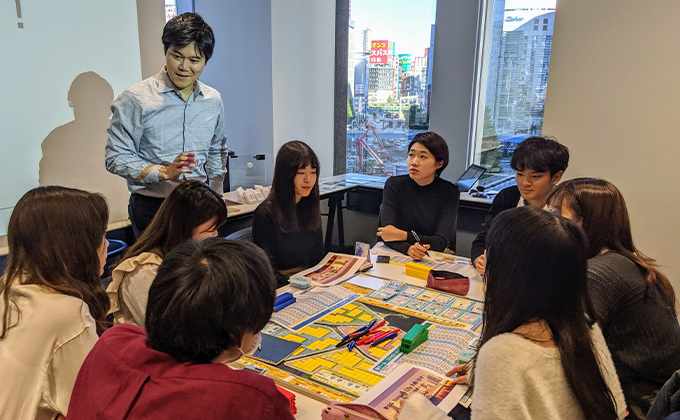 The Career Center arranges various non-credit internships that take place during the long breaks between semesters. Internships precious experiences, and they will help you as you consider your future career path.
There are generally two types of internships provided through the Career Center. The first type is organized with external companies and are limited to Rikkyo University students. In 2019, there were 221 internship spots conducted by 87 firms and organizations. For the second type of internship there is no direct partnership between the internship organization and Rikkyo University. Students are given information about these internship opportunities, and they then apply for them through the Career Center. Through such internships students will gain experience with the application process and meet other students from different universities. In 2019, 84 students participated in such internships at 40 firms/organizations.
College Support
Career Courses
In addition to the Career Center, each College offers career-related courses, specializing in the areas related to the College's academic program. These are for-credit courses and count towards your degree.
College-Organized Career Support Programs
To provide more specific career support that is more applicable towards students in their College, Career Advisers work to develop unique support programs in collaboration with the College faculty and staff. These programs are not for-credit courses, but they offer valuable experiences and the chance to build important skills.
Some examples programs are:
College of Law – JOB Café program, where guests, active in different industries, are invited to gather for a roundtable discussion.
College Internships
Some Colleges provide college-specific internship courses that can be taken for credit. Usually, 2nd and 3rd-year students participate in such internships during their semester breaks. Internship durations may be from one week to half a year. These internships are an excellent way to gain work experience at Japanese and multinational companies.
Japanese Language Support for Future Careers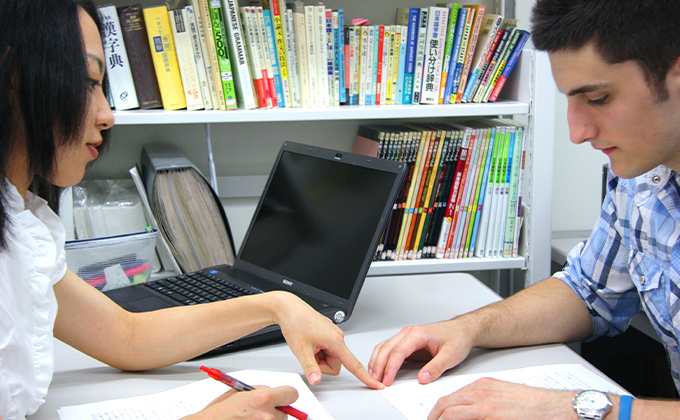 There are various Japanese language courses provided by the Center for Japanese Language Education (CJLE) that are related to career development, and these courses assist international students from all colleges in their job search in Japan. These courses can also be counted for credit toward graduation. These courses are targeted specifically at students who are considering working in a Japanese company or at a company where they will deal with Japanese clients. Please note that the advanced level Japanese proficiency is required to take these courses.
If students need any form of Japanese language support during their job-hunting activities, they can also seek help from the Japanese Support Desk of the CJLE.
Minor Program for International Students
"Experience Opportunities in Japan for International Students" is a Minor Program designed for international students who wish to work at Japanese companies (either in Japan or overseas) or for international companies that deal with Japanese clients and business partners.
To complete this Minor Program, students are required to complete 16 credits (which can be counted toward your degree). To fulfill the "Experience Opportunities in Japan for International Students" Minor, students are required to take credits from a selection of courses, such as courses on Japanese society and culture, Japanese language, or career development courses. Participation in an internship in or outside of Japan is also required.
The career courses that comprise the Minor can be taken as electives by themselves without full participation in the Minor Program. However, taking the Minor Program will help you take these courses in a more structured manner and allow you to have the completed Minor Program reflected on your graduation transcript.
Back to Explore Further