Stage 2 Explore Further
Lesson 8/21
Overseas Experience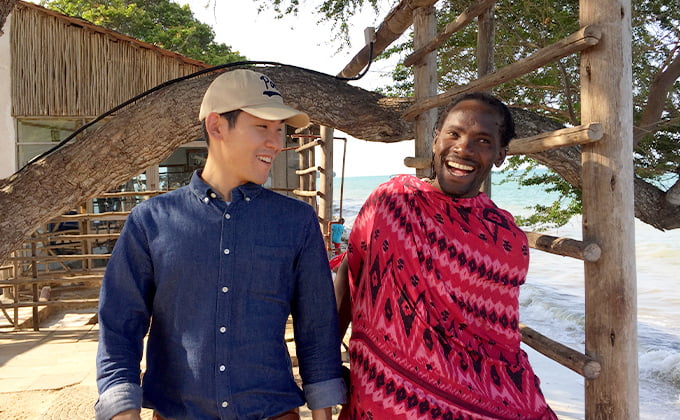 Rikkyo University offers over 80 study abroad programs for students to broaden their perspectives. Approximately 1,400 students participate in these programs every year. Most of the programs are available to all Rikkyo students, while some programs are organized by each College exclusively for their students. Extensive support and scholarships are available to encourage all students to experience studying outside of Japan. The main programs are as follows.
Social Service (Rikkyo Service Learning)
This is an experiential learning program that combines social service in the real world with academic studies in the classroom. Programs are developed with different social themes focusing on Sustainable Development Goals (SDGs) concerning poverty, social disparity, diversity, the aging population, problems arising from globalization, and other societal problems facing nations across the world today.
For example, one program is held in the Philippines. For two weeks, Rikkyo University students work together on support activities with students from Trinity University of Asia (one of our partner universities) and other universities to understand and tackle social disparity issues across different regions in the Philippines. The aim of this program is for students to acquire the ability to think and take action on societal issues and to understand and cooperate with people in an internationalized setting.
*This is a for-credit program.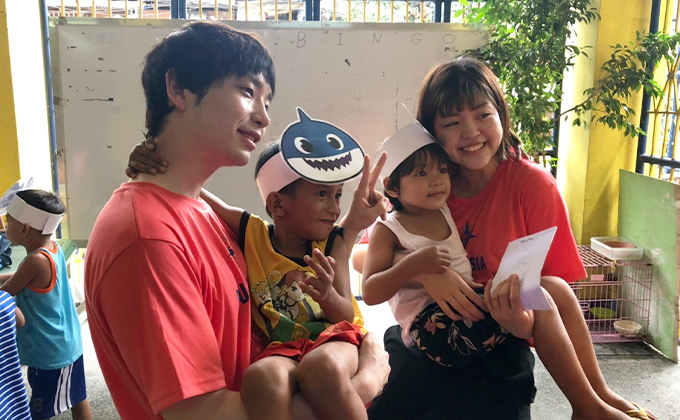 Rikkyo Service Learning Program in the Philippines
Overseas Internship Program
The Overseas Internship Program is for students to learn through working and living abroad about how companies and societies outside of Japan are structured and how foreign companies function to serve the needs of their society.
Students can intern at foreign offices of major Japanese corporations as well as foreign companies during the longer school breaks (either from August to September or from February to March), for approximately four weeks. Internship positions across different industries are available to students, such as, communications, information technology, advertising, educational services, and many more. Pre-training sessions and a final presentation session are included in the program.
*This is a for-credit program.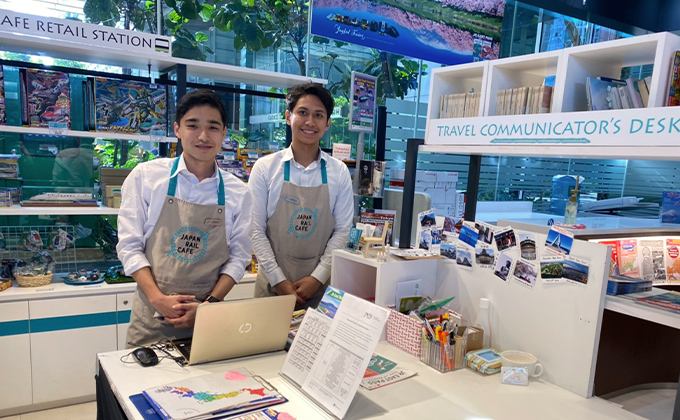 Overseas Internship in Singapore
Outbound Exchanges
Rikkyo University has partnership agreements with over 190 universities overseas. Students can apply to study abroad for either one semester or two semesters, and the tuition fees of the host university are mostly exempted, which means that students only need to pay their original tuition fees to Rikkyo University.
Note that there are university partnerships, where all students can apply, and College partnerships, in which only students from the specific College can apply. Credits can be earned to apply toward graduation at Rikkyo. The International Office will provide detailed information about each exchange program.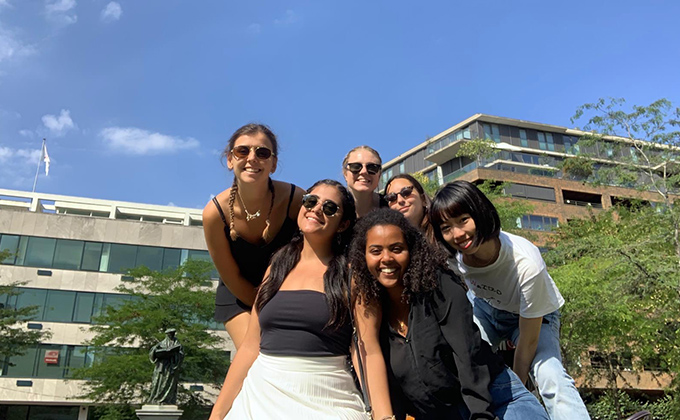 Student Exchange Program at Radboud University Nijmegen in Netherlands
Short-term Language Studies
These are short-term programs (two to four weeks), usually held during the summer and spring breaks, that allows students to study language outside of Japan. Language programs are offered for German, French, Spanish, Chinese Mandarin, Korean, and English.
Students can take intensive classes according to their language proficiency level. Depending on the program, extracurricular activities and a homestay may also be arranged to further experience the language and culture.
Short-term language studies at Dublin City University in Ireland
Back to Explore Further