Stage 2 Explore Further
Lesson 7/21
College of Law and Politics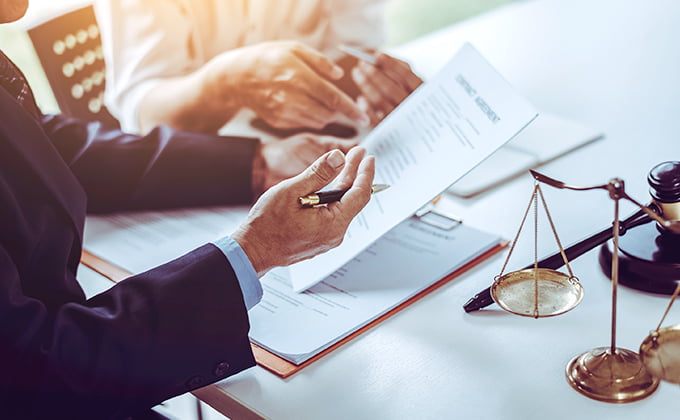 Global Program of the Department of International Business Law
The Global Program of the Department of International Business Law hones students' legal knowledge and skills for the international stage by covering how to conduct trade negotiations and how to prevent or resolve disputes from a legal perspective. Specifically, the Global Program pursues three objectives: acquiring the basic knowledge of Japanese law necessary for conducting international business, developing legal skills required for a type of legal thinking that transcends the differences between national laws, and sharpening communication skills to succeed in international settings.
| | |
| --- | --- |
| Degree | Bachelor of Arts in Law |
| Duration | 4 years |
| Semesters of intake | Spring (Apri) & Fall (September)  |
| Admissions requirements | |
| Admission capacity | 8 |
| Tuition and academic fees (annual) | 1,274,500 JPY |
Curriculum
Note: This curriculum map reflects the primary and some example course names.
※1:We do not have the Japanese language classes exemption system.
Course Examples
Introduction to Legal Studies
The objective of this course is to explore the nature of law and the functioning of legal systems. By the end of the term, students should have a basic understanding of what law seeks to achieve in society and how laws and legal processes are structured to this end.
Contract
The objective of this course is to achieve a basic understanding of the general theory of contract law. Contracts are essential tools in modern society. They play an important role in everyday life and in business. Contact law is thus a very important area for everyone studying in the College of Law no matter what profession they choose in the future.
International Business Law
The objective of this course is to introduce students to the nature of international business, the role that the law plays in its promotion and protection, and the ways that international business disputes are resolved.
For more information on the courses, please refer here.
Career
As mentioned in the program overview, the Global Program will hone students' legal knowledge and skills for working in an international environment. It will also help students find positions at companies that operate globally, and not only at Japanese companies. The program is also useful for finding positions at think tanks and the international organizations.
Global Program Introduction Video
Back to Explore Further